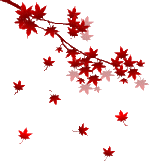 ƜѲЯƘƧ ƖИ ƤЯѲǤЯЄƧƧ:


"Out of all my Harley Quinns you're the Harley-Quinnest." ~ Joker and Harley Quinn fan art.

Character creation in progress: "Guy" the mime artist. Human, 21, tall, lanky, thick dark brown hair. Charismatic and charming.

Character creation in progress: "Bat" the horse. A smokey-black stallion with a curious bat-shaped marking on his forehead. Will be a companion for Ellie, my horse character.

Character creation in progress: "Stan" the German Shepard dog. Companion and a protector. Has a calming influence on other boisterous/rowdy dogs. Fiercly protective if needed.

Species creation in progress: The "Ladies". Robotic zombie mutated human girls and women who have contracted a virus after 5 test subjects were manufactured in a lab. Their carbon fibre enforcements caused the strain of the lab virus to mutate inside their small amounts of human tissue that remained, however they are now virtually indestructible due to this metal reinforcement. Zombie type. Screeching metallic wailing sounds, dead eyes, lethal claws.
Keep watch for more deviations!




CLICK THE LINK BELOW TO DONATE OR FIND MY DONATION POOL UNDER MY DEVIANT ID ON THE RIGHT-HAND-SIDE OF MY PAGE.
All greatly appreciated! x
I've been wanting a premium membership for a while, and after debating whether I really want it or not I know now that I would. It would be so fun, so I'd appreciate anything you have spare that you could donate. Do not donate if you need the points, this is only if you have anything spare.
Thank you greatly to all donators. x

DONATE TO kurrypai012:

kurrypai012.deviantart.com/?gi…