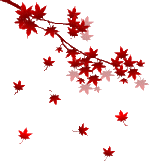 ƜѲЯƘƧ ƖИ ƤЯѲǤЯЄƧƧ:

I WANT TO MAKE A WHULF FAMILEEE. Because I love my family, and we are a unit, like wolves. (Was watching a really nice documentary about wolves and want to keep the idea.) I just want a simple band of characters for now. My own OC ones are always pretty complex. I shall try it. I think I'll look forward to having one I can just easily use and relate to, like she is part of me.
PREPARE FOR WOOFLE DRAWINGS. WE SHALL CRUSH THE BEINGS WHO DARE TEAR US DOWN.

Keep watch for more deviations!




CLICK THE LINK BELOW TO DONATE OR FIND MY DONATION POOL UNDER MY DEVIANT ID ON THE RIGHT-HAND-SIDE OF MY PAGE.
All greatly appreciated! x
I've been wanting a premium membership for a while, and after debating whether I really want it or not I know now that I would. It would be so fun, so I'd appreciate anything you have spare that you could donate. Do not donate if you need the points, this is only if you have anything spare.
Thank you greatly to all donators. x

DONATE TO kurrypai012:

kurrypai012.deviantart.com/?gi…