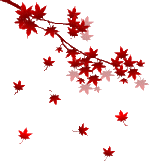 ƜѲЯƘƧ ƖИ ƤЯѲǤЯЄƧƧ:
[ART STATUS]: Active (

)
[WORKS IN PROGRESS]: Several (

)
Clay creations are being made, and I have time to draw again! So watch this space folks!
[ART PLANS]: X1 (

)

Five Nights at Freddy's fan art piece.
Keep watch for more deviations!




PLEASE CLICK THE LINK BELOW TO DONATE OR FIND MY DONATION POOL UNDER MY DEVIANT ID ON THE RIGHT-HAND-SIDE OF MY PAGE.
Any point donations are all greatly appreciated, thank you!
I have 118 points already but I need more for a premium membership which I have wanted for sooo long. I would be really grateful if you could help me out! Thank you so much to everyone who donates, it's not about how much, it's about because you've donated. It really means a lot, THANK YOU!!! xxx

DONATE TO kurrypai012:

kurrypai012.deviantart.com/?gi…