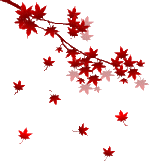 ƜѲЯƘƧ ƖИ ƤЯѲǤЯЄƧƧ:

1): Five Nights at Freddy's fan-art piece, self-related/reflection (?) Will be my interpretation of the 5 children and their animatronics, also Springtrap maybe if I can fit him in. I've seen a few pictures that have sparked an idea in my head of how I want it to look. May spread it into 2 separate images but I'm not sure yet. Watch out for that.
2): Cowgirl/Western dress. On Ellie the horse. Blowing a kiss, she's moving on, darkened face. Items attached to saddle, Springtrap's arm (?) other personal items. Self-related sort of vent art.
3): I had a cool dream the other night about a little world in my head, called Wonderland, coincidentally like my drawing I did. It's going to have a main character known as the 'Queen of Hearts', who is like, in charge of my heart. She is very precious and extremely well-guarded. She's going to be guarded by cool wolves or stone statue dudes with spears maybe. I'll probably start by drawing the Queen of Hearts, not sure where to go from there but I think I'd like to make it into something.
Keep watch for more deviations!




CLICK THE LINK BELOW TO DONATE OR FIND MY DONATION POOL UNDER MY DEVIANT ID ON THE RIGHT-HAND-SIDE OF MY PAGE.
All greatly appreciated! x
I've been wanting a premium membership for a while, and after debating whether I really want it or not I know now that I would. It would be so fun, so I'd appreciate anything you have spare that you could donate. Do not donate if you need the points, this is only if you have anything spare.
Thank you greatly to all donators. x

DONATE TO kurrypai012:

kurrypai012.deviantart.com/?gi…